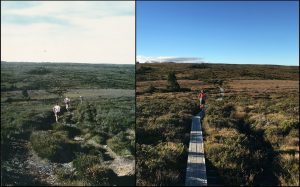 Heading towards Lake Windermere
LATEST NEWS
Entries for 2019 Run will open 8pm AEST – 21st October
Waitlist applications will continue to be available through the link here until 8pm 22nd October.
Please review updated entry criteria and process before registering, and ensure that you provide sufficient information in your application on your recent 3 years events.
All results up to 2018 by time and runner on results page
The Cradle Mountain Run. An 82 km run through Tasmania's beautiful wilderness.